All our guides are photographers with extensive photographic experience in Iceland who can give you guidance and advice regarding photography as well as provide perspectives on Icelandic society, geology and history that can add depth and enhance your experience and make your photographs more meaningful.
To ensure safe and considerate driving all of our driver guides have taken advanced commercial driving lessons and are experienced in driving on narrow gravel roads and tracks, in winter driving and river crossings and have acquired a special advanced driver's license.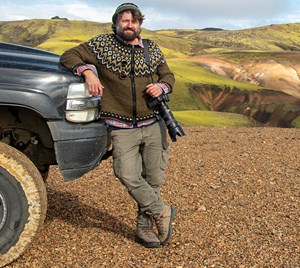 Haukur Snorrason
Haukur is a photographer and the owner of Iceland Photo Tours (Look North Travel). Haukur studied photography in Iceland 1989 – 1993 at the studio-lab Skyggna Myndverk. Since then he has been working as a freelance photographer and guiding photo tours since 2006. To expand his overall knowledge of Iceland he entered the Iceland Tourist Guide School in 2007-2008. Haukur has a private pilot license since 1990 and owns a part in a small airplane.
He has been travelling around Iceland (jeep driving, hiking, kayaking and flying) for the last 25 years.
Haukur has published two books about the Icelandic landscape and his photographs can be observed on his website: www.photos.is
Language: English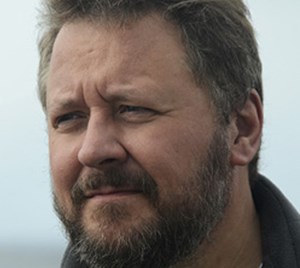 Sigurdur Stefnisson
Sigurdur Stefnisson specializes in photographing the Northern Lights, birds and landscapes. He has been travelling around Iceland for 25 years. Among those who have used his photographs are National Geographic, BBC, GEO, NASA and Merian. One of his photographs has been included in National Geographic's 100 best pictures edition. Sigurdur has also published a book on Northern Lights.
Language: English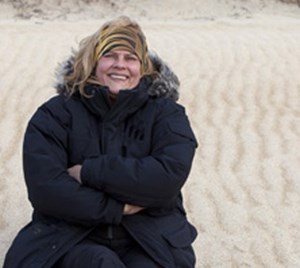 Anna Fjola Gisladottir
Anna Fjola Gisladottir, a photographer for over 25 years, runs her own studio and also teaches photography at the Technical College in Reykjavik. Anna Fjola is a great lover of outdoor life and has published two photographic books about the Icelandic horse and the town of Akureyri. For further information visit Anna Fjola's website: www.annafjola.is
Language: English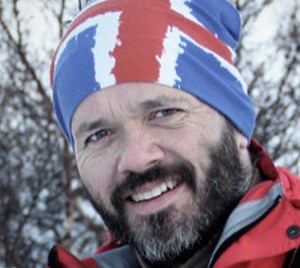 Tryggvi Már Gunnarsson
Tryggvi has 15 years of experience as a tour guide in Iceland. He has been fortunate enough to travel to some of the country's most scenic places in all sorts of weather conditions. He has seen erupting volcanoes and melting glaciers even under the Northern Lights. He has a deep passion for landscape and Aurora photography and is currently finishing his photography studies at New York Institute of Photography.
Language: English and French.
Tryggvi Már Gunnarsson a 15 ans d'expérience comme guide touristique en Islande et il parle anglais et francais. Il a eu la chance de voyager dans les ultimes coins de son pays, les lieux les plus scéniques dans toutes sortes de conditions météoriques. Il a été témoin d'éruptions volcaniques, d'effondrement des glaciers, sous les lumières mêmes des aurores boréales. Il a une passion pour le paysages et la photographie des aurores boréales et activement il termine ses études de photographe au New York Institute of Photography.
Langue: Francaise et en Anglais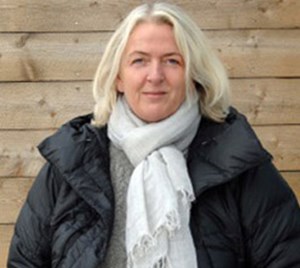 Sólrún Jónsdóttir
Sóla has been working as a tourguide, driverguide and mountainguide for thirty years in Iceland and abroad.  She studied photography at Brooks Institute of California, worked for various photographersin SF and had her own studio in Reykjavík.
Language: English and German
Seit dreissig Jahren arbeitet Sola in Island und im Ausland als Tourguide, Driver und Bergführerin. Sie hat am Brooks Institue of California Fotografie studiert und arbeitete in SF für verschiedene Fotografen. Sola führt in Reykjavik ihr eigenes Fotostudio. Sprache: Englisch und Deutsch
Sprache: English und Deutch