phototours.is - Iceland photo tours is a small family company owned by two Icelanders; Haukur Snorrason photographer and his wife Hadda Bjork Gisladottir.
In 2019 we celebrate our 10 year annversary !
Together Haukur and Hadda run Look North Travel that operates Iceland photo tours and Hrifunes Guesthouse in South Iceland. Look North Travel is a certified travel agency authorized by the Icelandic tourist board and memeber of Vakinn quality travel.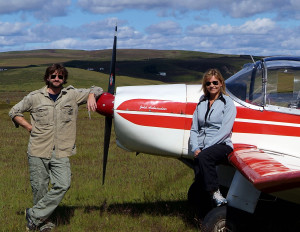 Professional photographer, pilot and a guide
Haukur Snorrason (Hawk) is a professional photographer, Iceland guide and pilot with 27 years of experience in landscape photography by hiking, driving and flying. Author of two photo-books of Icelandic landscape and nature and has provided photographs for countless landscape calendars. Haukur started his carrier at an early age accompanying his father Snorri, who travelled around Iceland for his hobby; namely landscape photography teaching and lending Haukur his cameras he used in the seventies and eighties like Retina, Edixa, Mamya, Nikon FM and later Hasselblad. This ultimately made Haukur to choose his professional carrier in 1989 as a photographer graduating in Reykjavik 1993. Todays camera Nikon D800 and D850.
Haukur (Hawk) says:
There are many phototours out there nowadays. We do not offer lot of tours on our webside, since its not about quantity for us, its more about quality and to enjoy every single tour we are doing. We focus on small groups for better quality. Aside from our fixed tours we do private tours, custom made, so anything is possible. I really do enjoy photographing during our tours, I design the tours where I love to photograph myself and that means often off the beaten track and in places that are not "famous". Sharing visions and general talks over photography is what we do and enjoy together the "photo moments" we are all out there to get - since the weather being so ever changeable - the landscape so wonderfully diverse; for me being a native born Icelander, it still surprices me - and gives me new photo experiences.
Travel agency- and guesthouse manager who loves cooking
Hadda Bjork is the general manager of Look North Travel. She has a background within the health-care business and has in the past been working as a marketing manager for international pharmaceutical companies. Besides managing the company Hadda runs Hrifunes guesthouse also owned by Look North Travel. Hadda is also a great lover of singing, hiking in nature and travelling in Iceland and is quite well known for her excellent cooking skills.
Our Guesthouse in Hrifunes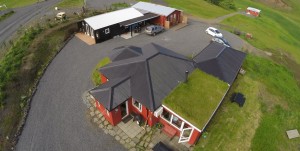 When we venture around Iceland for our photo tours, we choose accommodation close to great photo spots as well as carefully consider their facility, food, atmosphere and service. Our guesthouse, Hrifunes Guesthouse in south Iceland is a small and cozy guesthouse located practically on the doorstep of the routes to most of the major sights in Iceland such as Landmannalaugar, Maelifellssandur, Langisjor Lake, south and north Fjallabak routes, Vatnajokull National Park, the Glacier Lagoon and the amazing black sand beaches near Vik. Because of its favorable location as well as the cozy "home away from home" atmosphere it is an accommodation often used by Iceland Photo Tours.