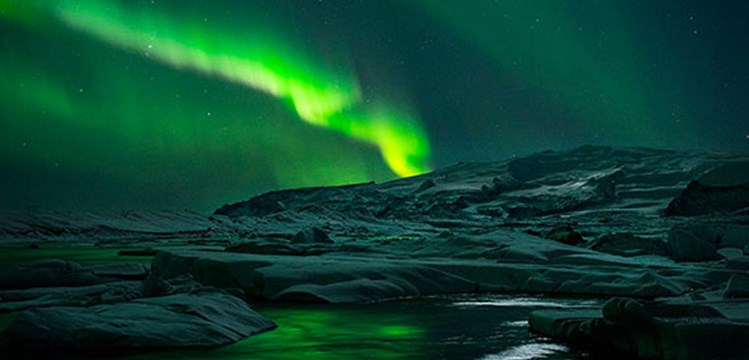 Six day winter workshop tour with photographers Apratim Saha and Haukur Snorrason.
24 February – 29th - 2020
About the tour:
This tour will take you to many sites in west, south and south-east Iceland. We will photograph waterfalls, horses, hot springs, black sand beaches, lava fields, glacier outlets, ice caves, floating ice bergs as well as ice bergs lying in the black sand. Hope for beautiful winter sunrises and sunsets which we will take full advantage of. As well as photographing more known sites, we will also photograph less traveled spots that few people go to. We will keep a look out for the northern lights every night and visit the best ice cave available for photographers;  we work with a local guide from the most experienced company in the area of Vatnajökull glacier to assure the best results. Winter in Iceland can be a mixture of all the weather you can think of, even in one day,  but our experience is that varied winter weather can also offer the most amazing photographic opportunities and in mild light you can only have this time of year
3 spots left.
For further information contact us on info@phototours.is